Earth Hour 2010
National Manager
The largest grassroots environmental movement in the world!
Earth Hour is a global environmental action phenomenon, which started in Sydney in 2007. It was in its fourth year when I came onboard and the challenge lay ahead, with a bigger Call to Action besides the symbolic gesture of switching off the lights for one hour and operating on a reduced budget and limited staff
We created the campaign tag line, Earth Hour, Every Hour, to encourage a behavioural shift in our daily lives. The focus was on community empowerment and building a national movement where individuals, families, schools, companies, local councils and state governments took action of "Lights Out" in all major capital cities to make a global statement on climate change. It was one of the most successful campaigns ever run.
Worked with Leo Burnett Sydney, Starcom Media, Fairfax Media, Austereo and Adshell for high media placement value in print, digital and outdoor advertising, radio and TV.
Negotiated corporate partnership with clothing company FACTORIE as the official T-shirt manufacturer and retailer for Earth Hour Australia 2010 with 20% of each T-shirt sold donated to WWF-Australia.
Organised the VIP and community launch events at Goat Island in collaboration with National Parks and Wildlife Service (NPWS) to witness "Lights Out" and celebrate Earth Hour 2010.
In the Press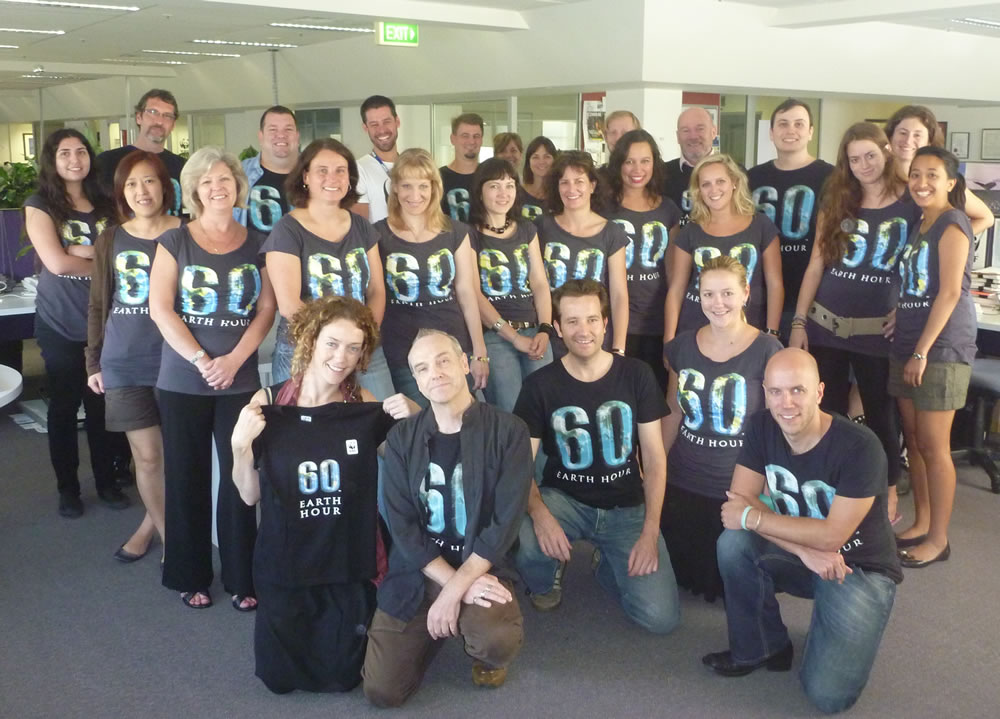 return to projects page